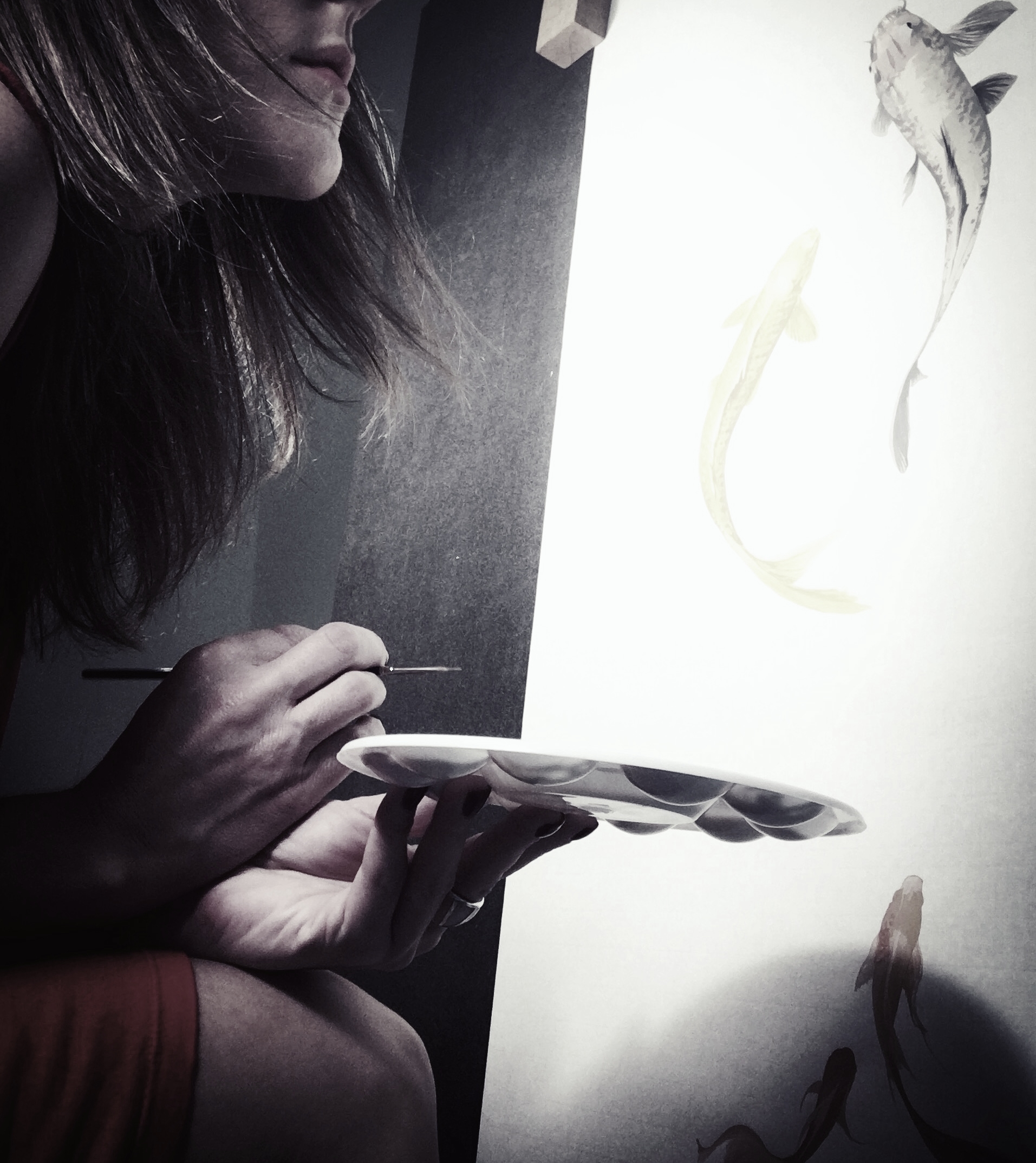 Nissa Kauppila was born in Vermont…
She holds a BFA from the Rhode Island School of Design and an M.Ed. from the University of Vermont.
Kauppila's immersion in Chinese painting has awakened a sense of fragility; her work explores the use of line and color as tendrils of tension while embodying a sense of wonderment for the natural and industrial worlds. She challenges the notion of context, forcing the viewer to confront the abrupt beauty of life and death through the explosive movements in color, line and depth.
Current Art Management and Gallery Representation
MIAJA GALLERY/ MIAJA DESIGN GROUP, SINGAPORE
BILL LOWE GALLERY, ATLANTA, USA
ARTERED GALLERY, NEW YORK CITY/BARCELONA
IINNOO GALLERY, SHANGHAI, CHINA
METRO GALLERY/BURLINGTON CITY ARTS, VERMONT, USA
AREA ENVIRONMENTS, MINNEAPOLIS, USA
Kauppila's paintings are and have been exhibited internationally in Hong Kong, Macau, Mainland China, Singapore, South Korea, Tawain, London, Hamburg, Barcelona, Singapore, South Korea, Tawain, and The USA. She currently has gallery representation in mainland China, Hong Kong, Singapore and the United States.
Commentary on Kauppila's Work